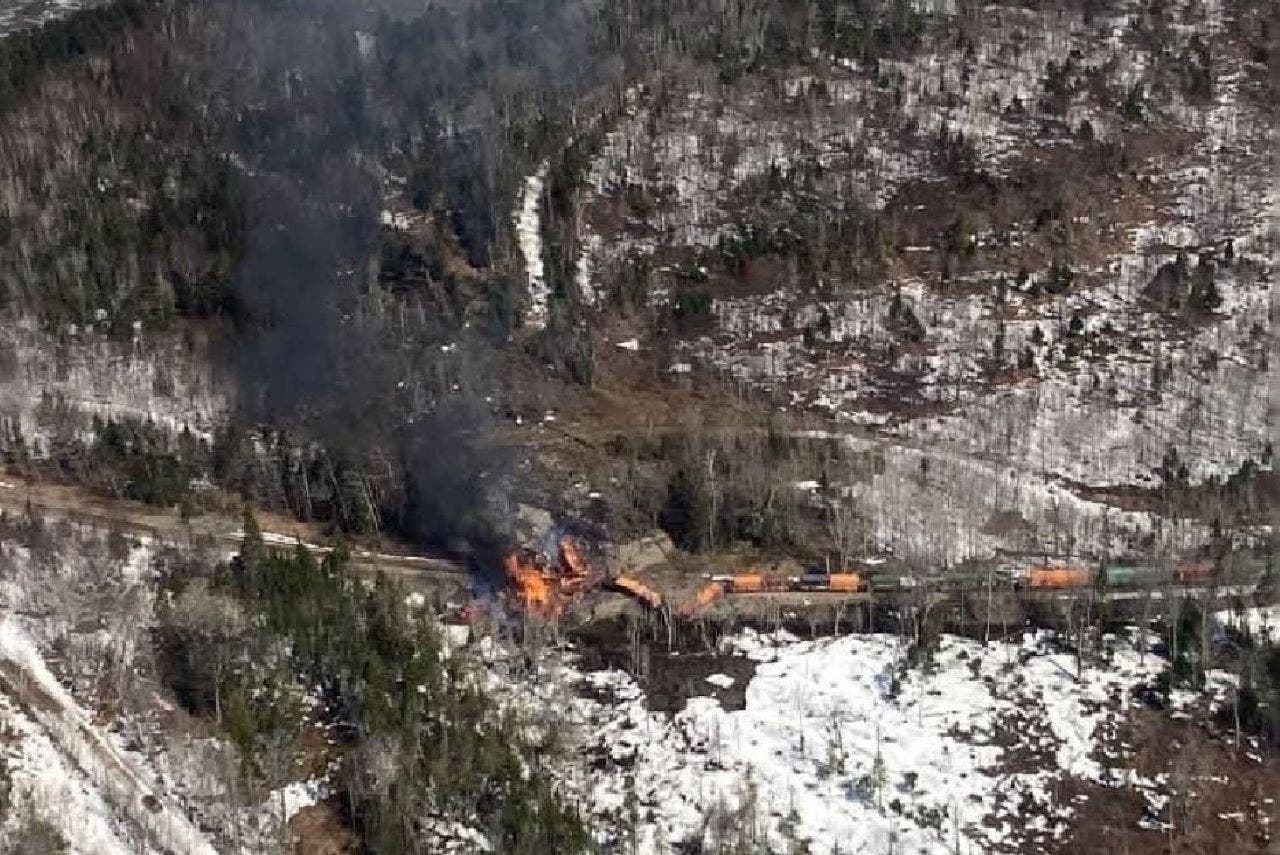 Maine fire chief calls crew's escape from fiery train derailment an 'absolute miracle'
Read Time:
1 Minute, 40 Second
After a train carrying hazardous materials through rural Maine derailed and caught fire Saturday, a local fire chief is calling it a "praise God moment" that the crew escaped without injuries.
The Canadian Pacific train was traveling about 35 mph when several cars went off the rail, Bill Jarvis, the chief of Jackman-Moose River Fire and Rescue told WMTW, adding that it is an "absolute miracle" the three-person crew aboard the train was able to walk away alive.
"They went for quite a ride and it is very fortunate they were able to get out," Jarvis said Sunday, adding that the crew had to break out a side window because the locomotive had turned onto its side."
"It is a praise God moment," Jarvis said.
TRAIN CARRYING HAZARDOUS MATERIALS DERAILS IN RURAL MAINE, RESIDENTS WARNED TO 'STAY CLEAR'
Three locomotive engines and six rail cars carrying lumber and electrical wiring derailed into a wooded area north of Rockwood, where the cars caught fire and started a small forest fire, the Maine Forest Service said.
None of the hazardous materials leaked or caught fire, the agency said.
70-CAR TRAIN DERAILS IN NORTH DAKOTA, SPILLS HAZARDOUS MATERIALS: OFFICIALS
The derailment may have been caused by "a build-up of melting ice and debris that washed out part of the railroad track," the forest service said.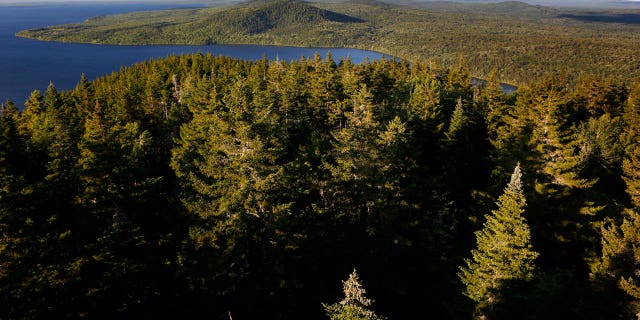 Jarvis praised Canadian Pacific for the work the company is doing to clean up the wreck.
Rockwood, Maine, is located on the western side of Moosehead Lake in the northern part of the state roughly 45 miles from the Canadian border.