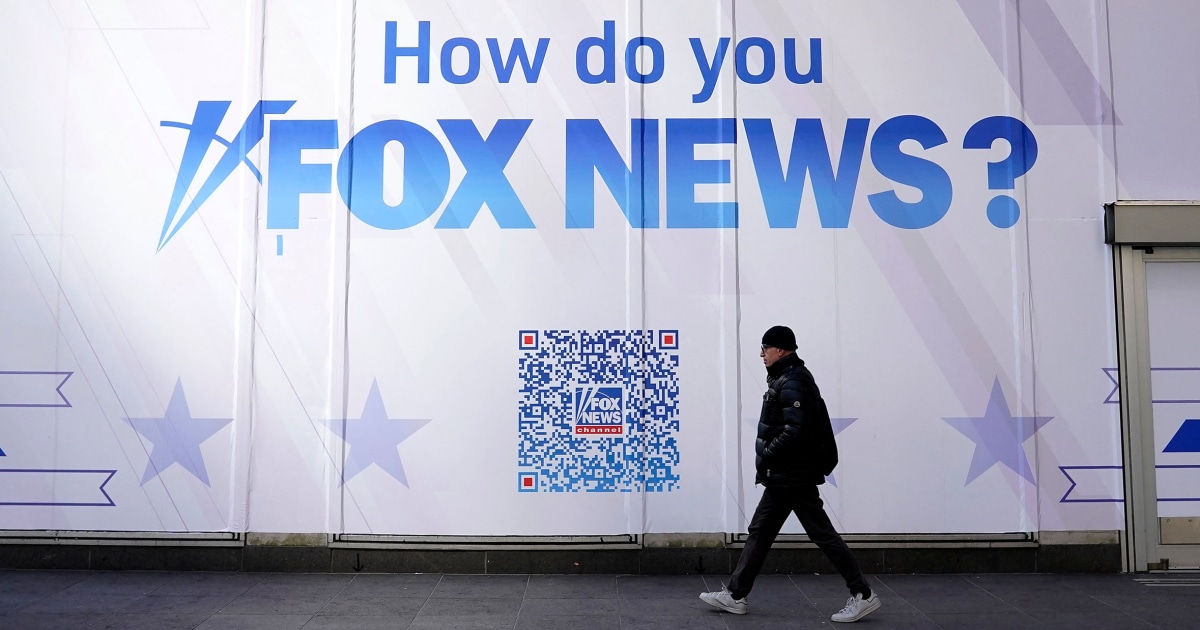 What you need to know about the Dominion v. Fox News trial
Read Time:
5 Minute, 23 Second
The Dominion Voting Systems trial against Fox News is set to begin Monday, a landmark defamation case that will determine whether the network can be held financially liable for publishing the false claim that voting machines rigged the 2020 election.
Dominion was the subject of conspiracy theories surrounding the 2020 presidential race as then-President Donald Trump and his allies relentlessly pushed the lie that the election he legitimately lost to President Joe Biden was stolen from him.
In a pre-trial ruling, Delaware Superior Court Judge Eric Davis agreed with Dominion that the claims Fox News hosts and guests promoted about the voting machine company are false. This leaves Dominion to try and convince the jury that Fox News and its parent company, Fox Corp., acted with "actual malice" — knowing falsity or reckless disregard for the truth — when it aired those conspiracy theories.
Fox News has argued that the case is about the "First Amendment protections of the media's absolute right to cover the news."
Here's what you need to know.
What is Dominion Voting Systems, and why did it sue Fox News in the first place?
Dominion Voting Systems is a privately-owned corporation that manufactures voting equipment used in 28 states across the U.S. 
Dominion argues in its complaint that Fox News defamed the company when the network broadcast baseless claims that it was tied to the late Venezuelan President Hugo Chávez, that it paid kickbacks to politicians and that its machines "rigged" the 2020 presidential election by flipping millions of votes for Donald Trump to Joe Biden.
In 2021, the company filed a lawsuit seeking $1.6 billion in damages and challenging a number of claims made by hosts and guests on Fox News, Fox Business and on social media by host Lou Dobbs.
Is it just Fox News named in the lawsuit?
Not exactly. Dominion is suing Fox News Networks — which includes the namesake network and Fox Business — and Fox Corp., the more moneyed parent company.
What is Fox's defense in the case?
Fox News has argued that the network was reporting on extraordinary claims of election fraud by the then-president. In defending against the claims, Fox says it is fighting to protect press freedoms and that the Constitution shields its work here.
It has also argued that Dominion's business wasn't damaged.
"Dominion's lawsuit is a political crusade in search of a financial windfall, but the real cost would be cherished first amendment rights. While Dominion has pushed irrelevant and misleading information to generate headlines, FOX News remains steadfast in protecting the rights of a free press, given a verdict for Dominion and its private equity owners would have grave consequences for the entire journalism profession," a Fox News spokesperson said in a statement.
Fox's lawyers have also argued that Fox Corp. wasn't involved in the publication of the claims and therefore isn't liable for the alleged defamation.
Will Dominion have to prove to the jury that Fox's claims about the company were wrong?
No. Dominion has already proven in court that the claims are baseless; Judge Davis ruled that he would instruct the jury the claims are false.
"The evidence developed in this civil proceeding demonstrates that is CRYSTAL clear that none of the Statements relating to Dominion about the 2020 election are true," Davis wrote in an earlier 81-page ruling allowing the case to proceed to trial, emphasizing the word "crystal" in his ruling.
Why is this case important? 
This case is a historic media law case with far-reaching implications. A victory for Fox News may fuel lawmakers' efforts to limit the protections media outlets enjoy and would undoubtedly embolden people who want to broadcast false claims and conspiracy theories. A victory for Dominion could fuel copycat lawsuits. It would also be the first real apparent price paid for the stolen election lies Trump and his allies advanced.
What's the legal standard for defamation?
To prove Dominion was defamed, the company's lawyers will need to prove that a damaging, false claim was published with actual malice — in other words, by a journalist who knew the claims were false or who recklessly disregarded the truth at the time they published them.
Who's in the jury?
At the end of last week, Davis announced the court had identified enough eligible jurors to impanel a jury. Lawyers will be permitted to strike certain jurors from the pool before the panel of 12 jurors (and 12 alternates) are seated Monday. The court is then expected to take a short break before returning to begin opening arguments. 
The jurors will remain anonymous, identified only by numbers. 
How long will this trial go? 
The trial is expected to last 5-6 weeks.
Who will testify, and when?
The expected witness list includes a number of high-profile people, but when these people might appear in court is an open question.
Fox Corp. Chairman Rupert Murdoch, Fox Corp. CEO Lachlan Murdoch and former House Speaker Paul Ryan, R-Wis., are expected to testify, after Davis said he's willing to compel their testimony. Past and present Fox News talent including Maria Bartiromo, Tucker Carlson, Lou Dobbs, Sean Hannity and Bret Baier are all on the lawyers' witnesses lists as well.
Can I watch this on TV?
Nope. There are no cameras allowed, which is the policy of the court. On Thursday, Davis denied a request by a coalition of media to record and broadcast audio excerpts of the trial, as well.
"You're getting the most access of any media in a Superior Court case in Delaware," he said Thursday.
Why is the case being tried in Delaware? 
The trial is taking place in Wilmington, Delaware because Fox Corp., the television networks' parent company, is incorporated in the state.
Is this Dominion's only lawsuit? 
Nope. Dominion Voting Systems has brought a number of lawsuits against those it says defamed the company after the 2020 election. So far, Dominion's lawyers have brought lawsuits against Trump lawyers Rudy Giuliani and Sidney Powell, and MyPillow CEO Mike Lindell, as well as outlets Newsmax and One America News Network (OANN).
Could the parties still settle? When would the verdict come?
A settlement is possible up until the point a verdict is rendered — which is likely to be just before Memorial Day weekend. All 12 jurors must agree unanimously to find Fox liable for defamation.