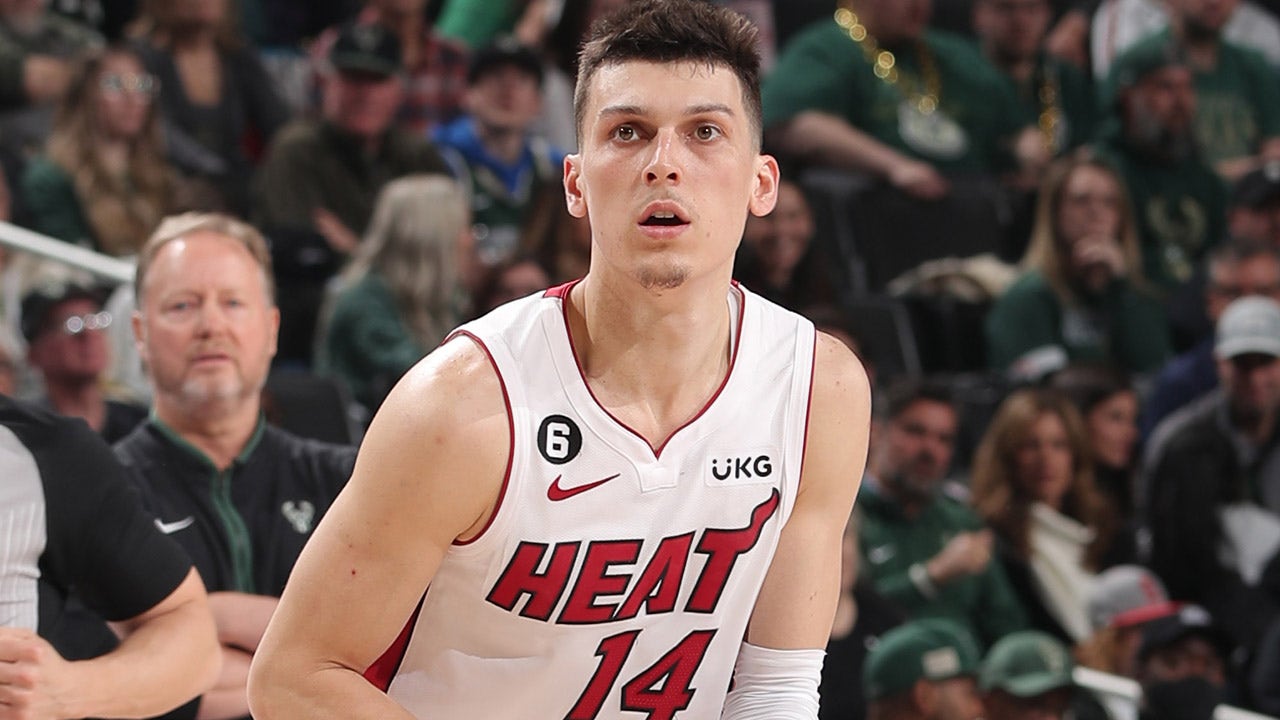 Heat's Tyler Herro breaks hand diving for loose ball, still manages to put up shot
Read Time:
2 Minute, 14 Second
Miami Heat guard Tyler Herro's hustle appeared to have cost him big time in the second quarter of the team's Game 1 playoff matchup against the Milwaukee Bucks on Sunday.
In the second quarter, Herro poked the ball away from Bucks ball handler Grayson Allen. The ball rolled to the backcourt and Herro dove for it. However, he landed awkwardly, writhing in pain.
CLICK HERE FOR MORE SPORTS COVERAGE ON FOXNEWS.COM
He tried to get off the court, but play was never paused as officials let the time wind down. He even tried to take a three-pointer as he was dealing with the issue. Miami went to the locker room with a 68-55 lead, but the team announced bad news at halftime.
Herro had suffered a broken hand. He would be ruled out for the rest of the game.
LAKERS' ANTHONY DAVIS APPEARS TO INJURE ARM IN GAME 1 VS GRIZZLIES, COMES BACK TO PLAY CRUCIAL ROLE IN WIN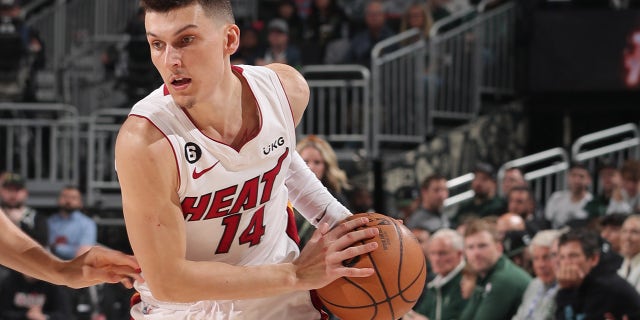 He had 12 points in 19 minutes.
The young guard was a big reason why Miami made it to the NBA Finals during the 2019-2020 COVID-19 pandemic-impacted season and also why the team made it to the Eastern Conference Finals against the Boston Celtics last season.
The 2022 NBA Sixth Man of the Year started in 67 games for Miami this season. He averaged 20.1 points, 5.4 rebounds and 4.2 assists during the season as the Heat limped into the playoffs as the No. 8 seed.
Herro was among the leaders in free-throw percentage with 93.4%.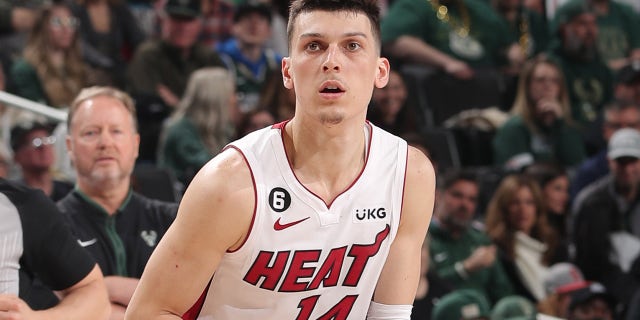 CLICK HERE TO GET THE FOX NEWS APP
Milwaukee was also hit with the injury bug when Giannis Antetokounmpo went down with a lower-back injury. He was ruled out as well.