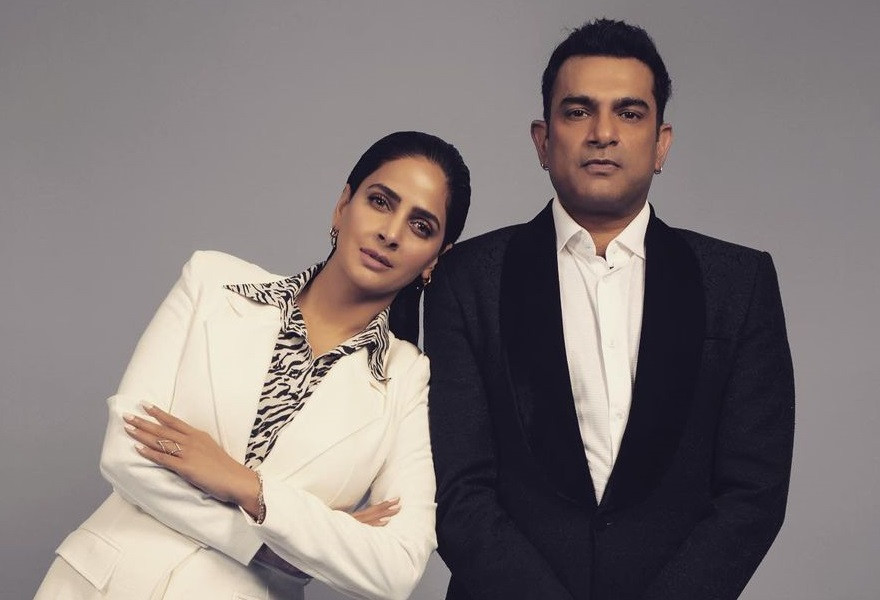 Sarmad Khoosat's new project with Saba Qamar | The Express Tribune
Read Time:
2 Minute, 6 Second
Recently, filmmaker Sarmad Khoosat blessed his fans with a fun and lighthearted Q&A session on his social media. From revealing his upcoming project with Saba Qamar to the untimely ban of Zindagi Tamasha in Pakistan, the Kamli director-producer had many interesting mysteries to unravel on a Sunday morning.
"My first time conducting a Q&A session, so ask away," asked Khoosat, and as expected, many curious fans rushed to ask the popular filmmaker about his upcoming ventures!
"Any upcoming film with Saba Qamar again?" questioned an Instagram user, to which the Humsafar director announced a new film that was in the works! "Unqareeb,! (soon)," he wrote while posting a stillshot of two people filming on a set.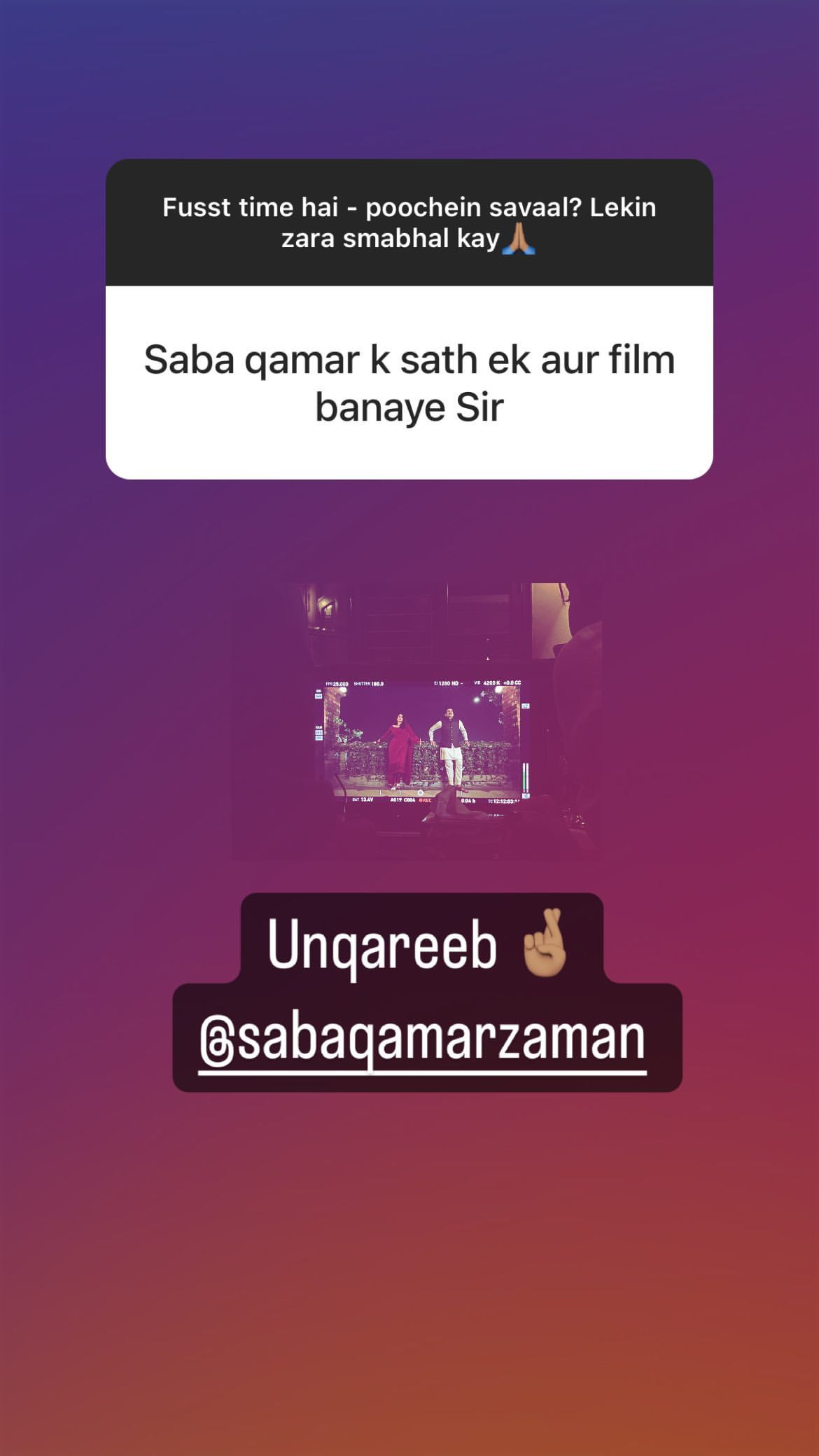 "Next project with Mahira Khan?" asked another fan. "Whenever Mahira Khan is ready," replied Khoosat, sharing a photo of him standing beside the Shehr-e-Zaat star.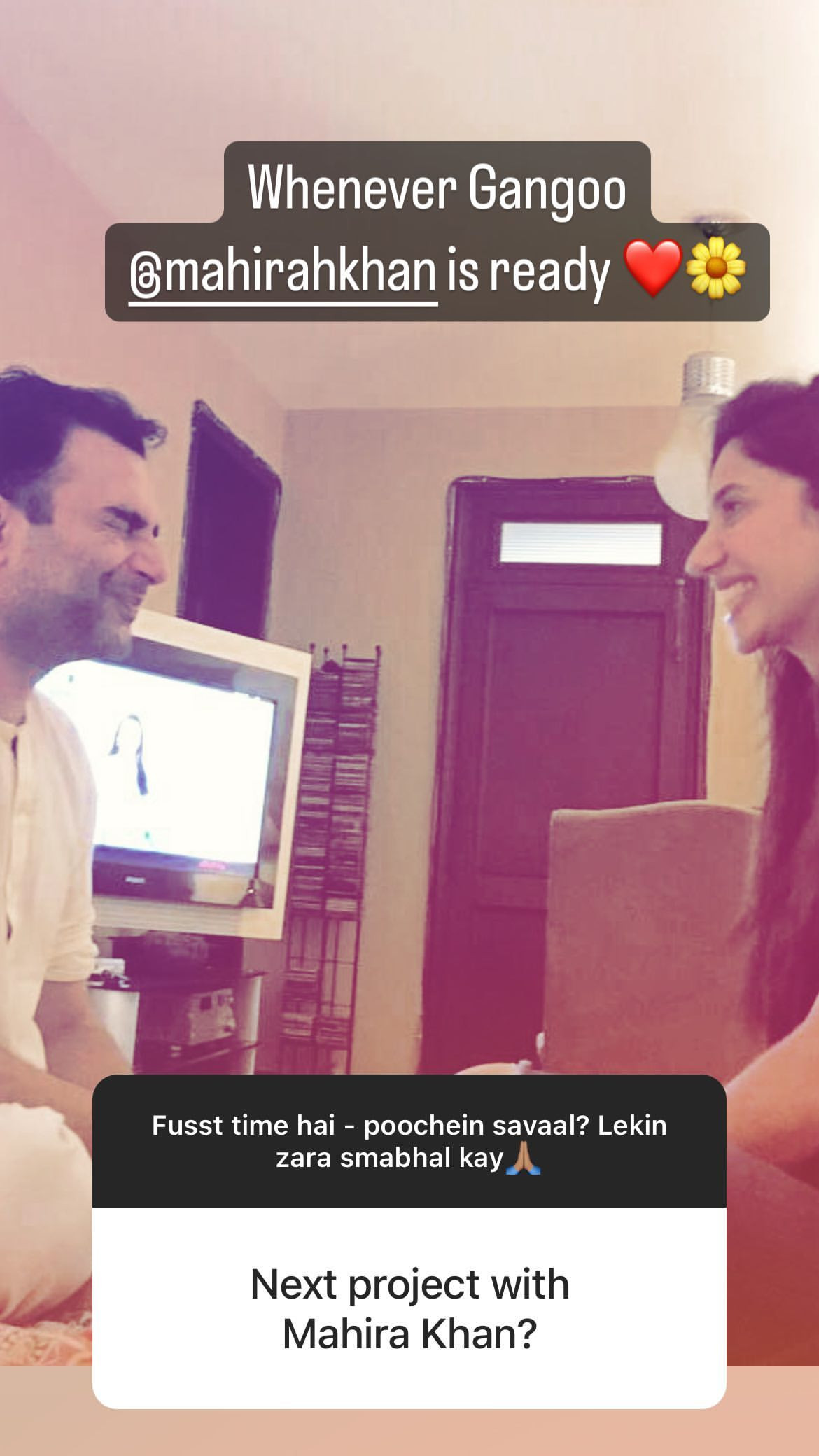 Given Khoosat's incredible rise to fame, the director also received many queries from young filmmakers. "Sir, how do you become a filmmaker in Pakistan, especially if you have bright ideas but no budget?" asked an individual, and Khoosat responded, "You should have a knack for researching and obtaining information."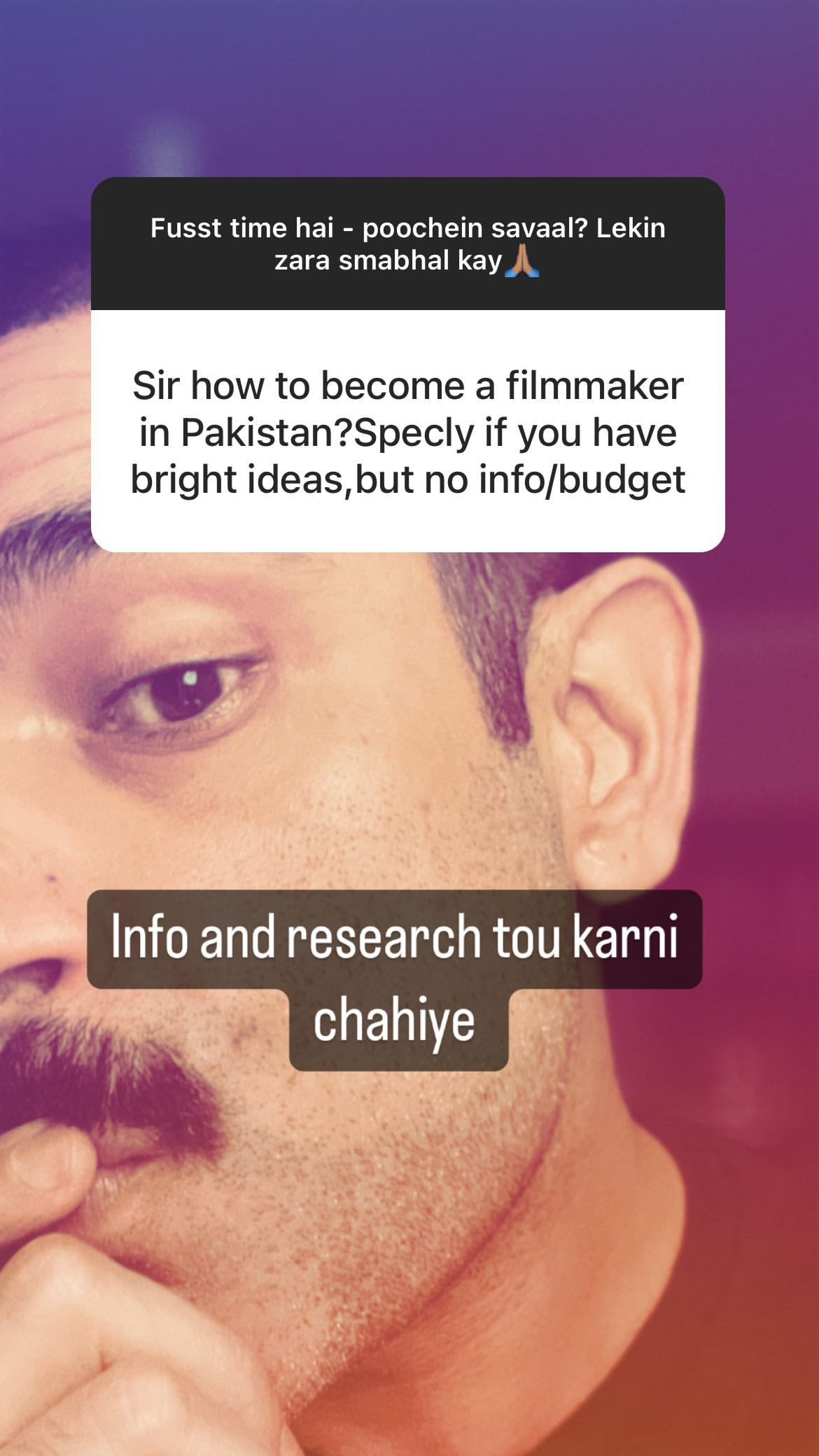 Other people also appreciated Khoosat's recent works. "You deserve all the love in the world for Kamli," said a fan. In response, the Pardes actor credited his entire crew. "Humbled and grateful, but the love should go to all the cast and crew of Kamli that made it possible!" he remarked.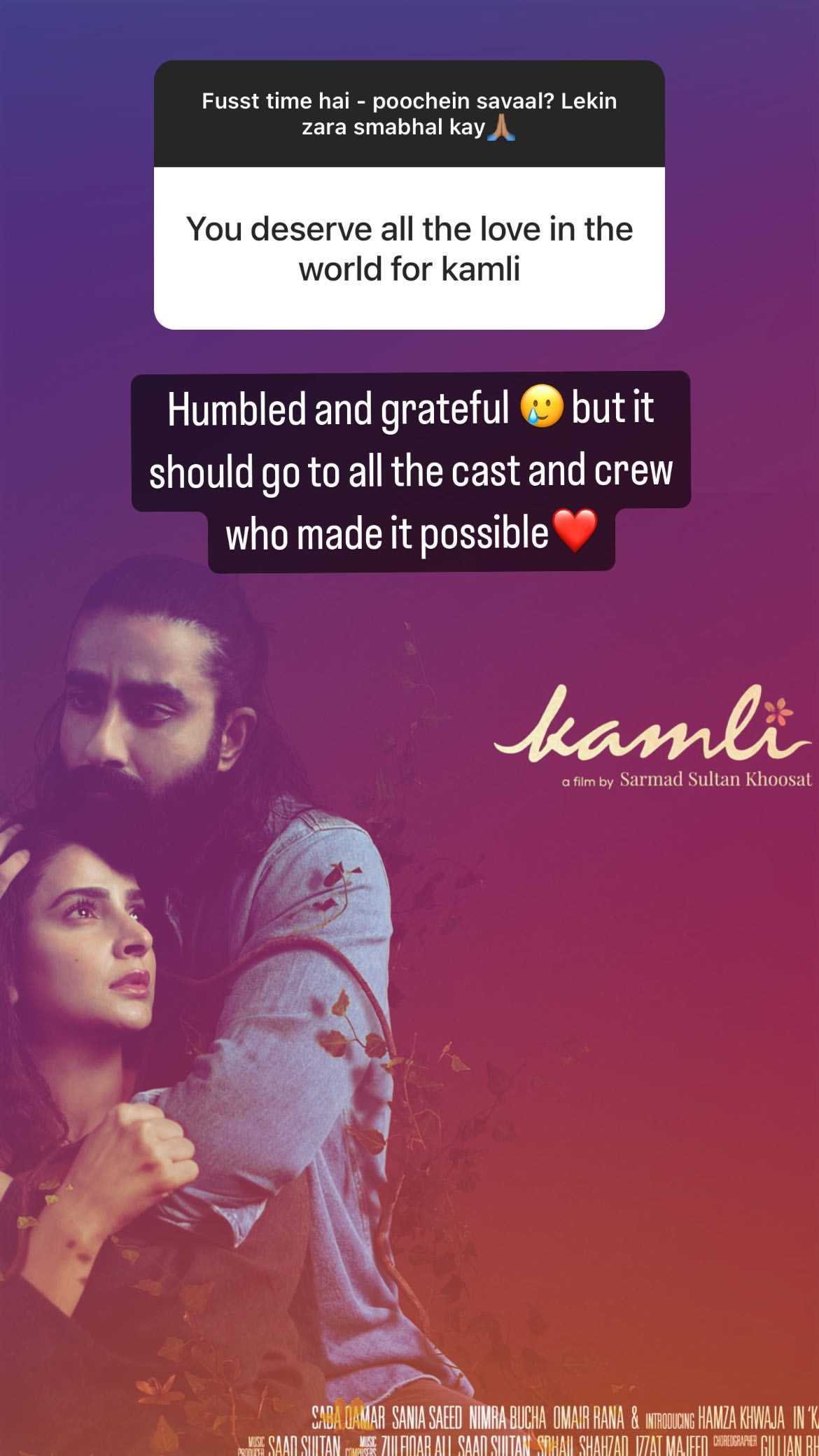 Zindagi Tamasha, also titled Circus of Life in English, is a 2019 Pakistani drama film directed by Khoosat. It premiered at the 24th Busan International Film Festival and won awards there, but it is yet to be released in Pakistani cinemas.
"Even after months of searching, I can't find a link to streaming Zindagi Tamasha, is there a website where I can find the film?" asked a user, clearly interested in watching the film online. In response, Khoosat only shared a shushing face emoji.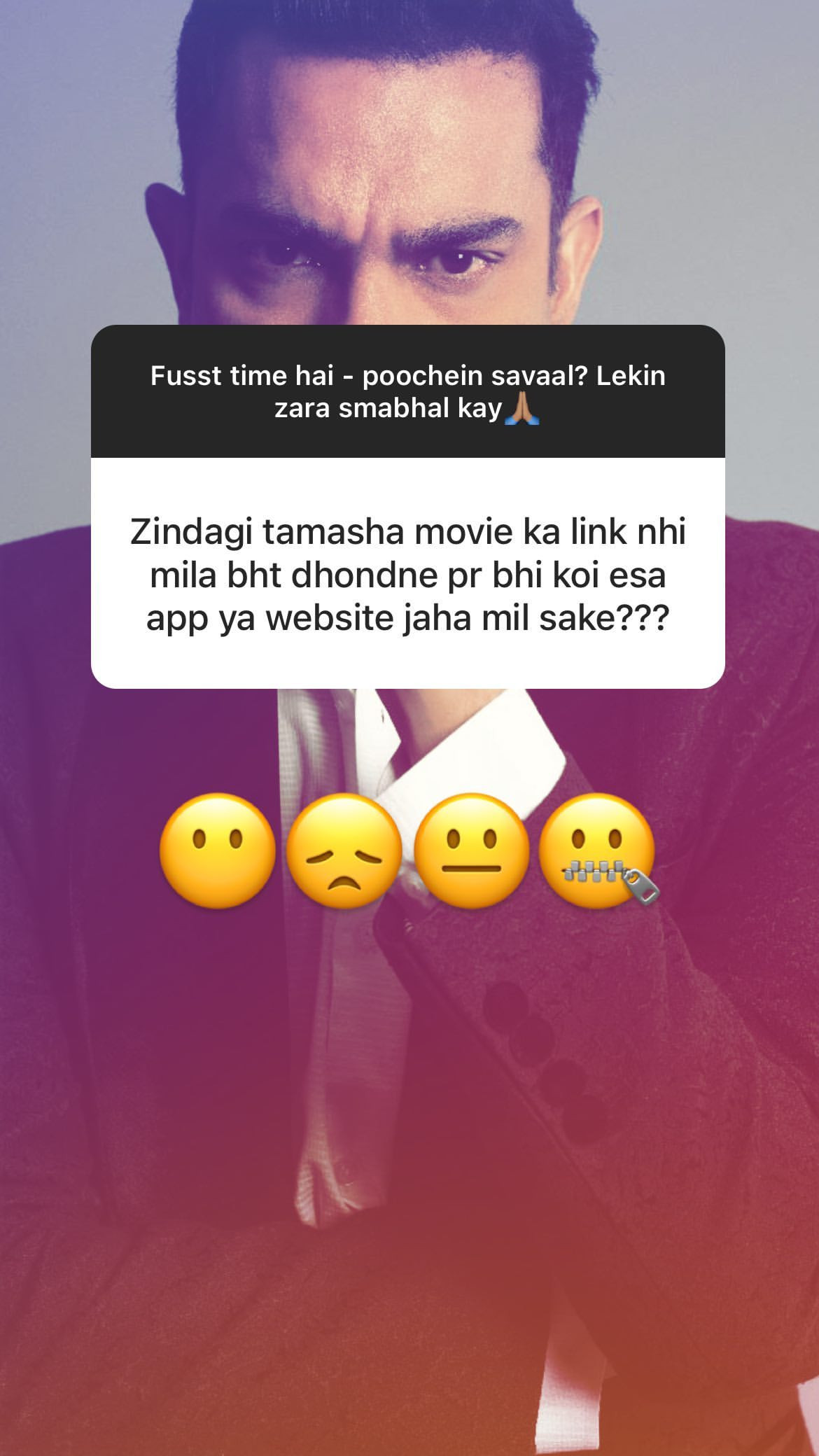 Chiming in on the conversation, Khoosat also revealed that he has also grown tired of waiting for Zindagi Tamasha to release in Pakistan. "When can we watch Zindagi Tamasha?" asked a fan, to which Khoosat replied, "I've also become old thinking about this."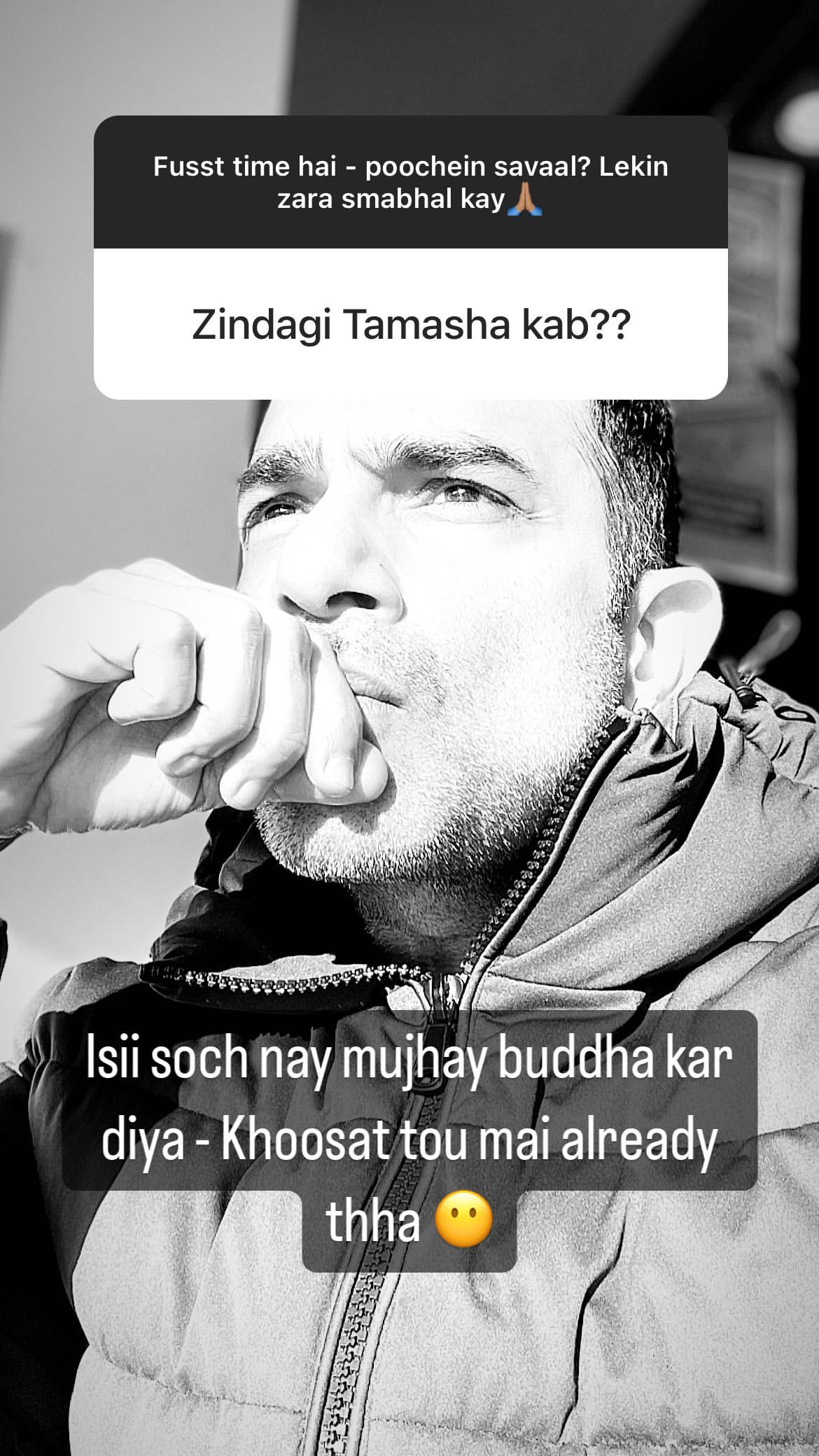 Before concluding the interactive session, the Manto star also mentioned his favourite writers. "Shiv Batali, Satyajit Ray, and Manto to name a few," he said.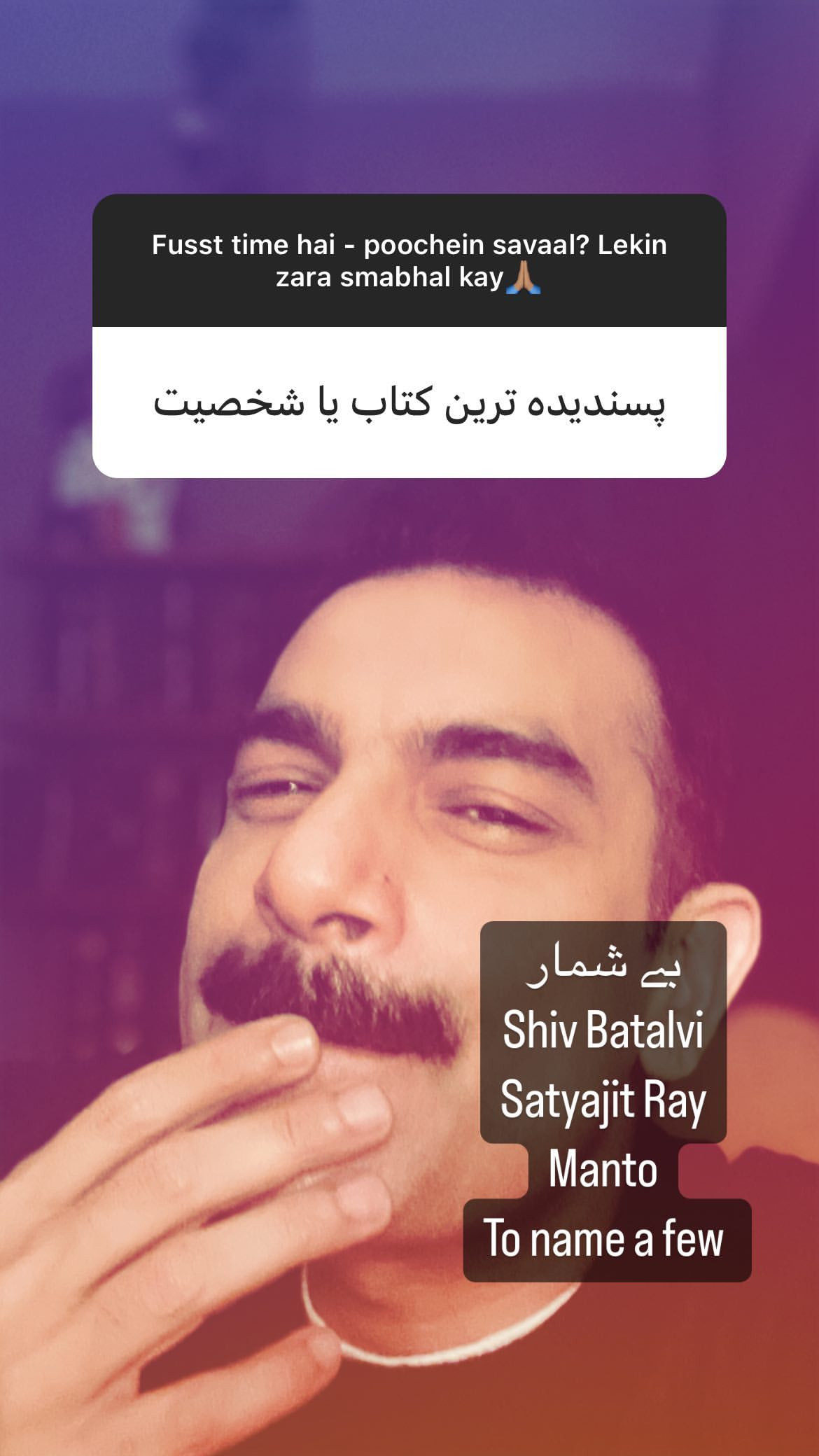 Have something to add to the story? Share it in the comments below.