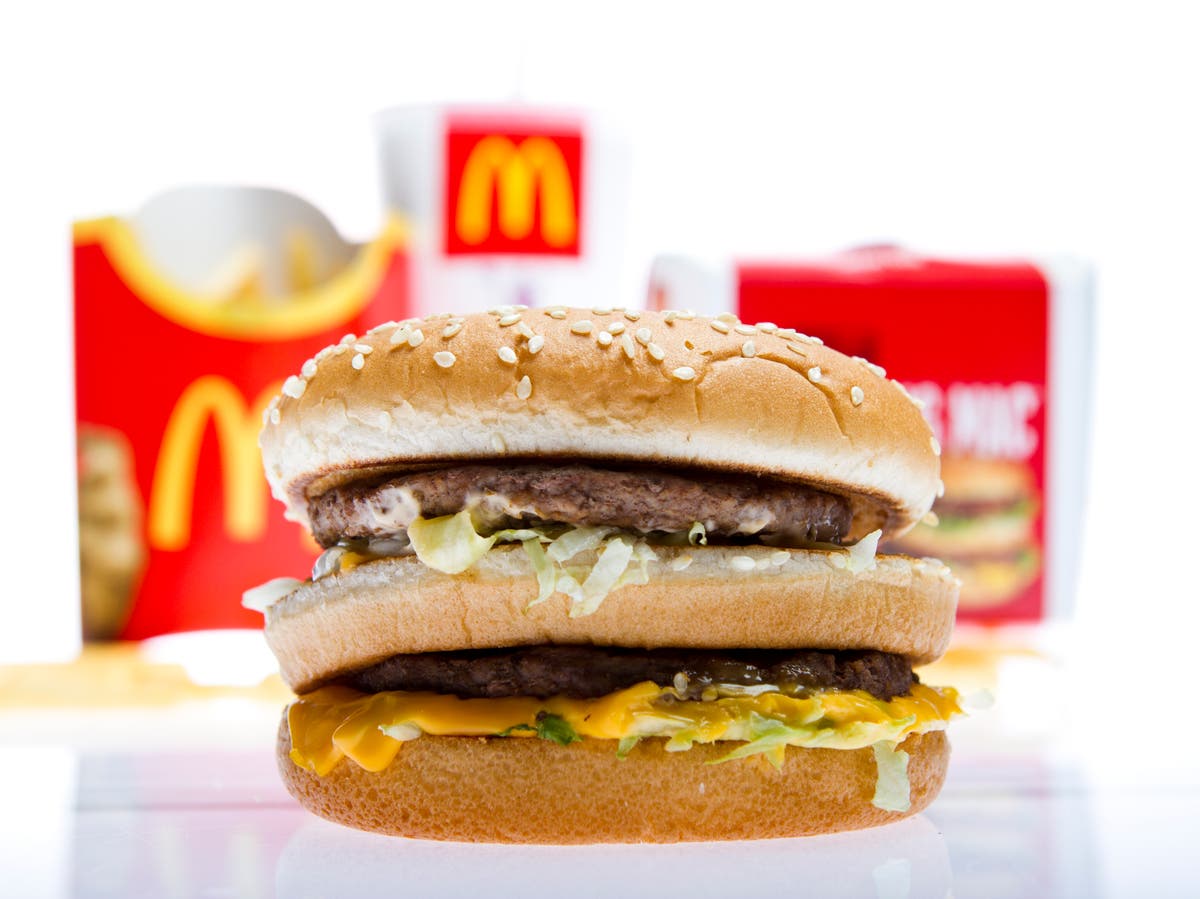 McDonald's unveils major change to its most iconic burger
Read Time:
2 Minute, 56 Second
McDonald's has announced new changes to some of its menu items, along with the return of a familiar face.
On 17 April, the American fast food giant announced it will be testing out "tasty improvements" to its signature Big Mac sandwich, McDouble burger, and its classic cheeseburger, double cheeseburger and hamburger. The new additions include "softer, pillowy buns" toasted to a golden brown, more melted cheese, and white onions cooked into patties on the grill for "juicier, caramelised flavor".
The McDonald's Big Mac will also come smothered in extra Big Mac sauce for more "tangy sweetness" in every bite.
"I'll always remember my first burger from McDonald's," said chef Chad Schafer, senior director of culinary innovation, in a statement. "And now my culinary team and I have the best job in the world: thinking about ways to bring even more of that iconic McDonald's taste to fans."
The updated recipes will be making their debut in McDonald's chains across the United States this year. McDonald's has already begun to roll out the new menu items in several west coast cities, including Los Angeles, San Francisco, Sacramento, Seattle, Portland, Denver, Las Vegas, Salt Lake City, and Tucson. Customers nationwide can expect to taste the new burgers at all McDonald's restaurants by 2024.
The change was first introduced in international markets like Australia, Canada and Belgium, where McDonald's said the new recipe received "rave reviews."
"We found that small changes, like tweaking our process to get hotter, meltier cheese and adjusting our grill settings for a better sear, added up to a big difference in making our burgers more flavorful than ever," said Schafer.
To celebrate the updated burgers, McDonald's also announced the return of one of its iconic mascots: the Hamburgler. The chain released an ad on Monday, narrated by none other than Succession star Brian Cox, that featured the Hamburgler "back to his old burger-snatching tricks".
McDonald's is testing out 'improvements' to its burgers
The new burgers are the first recipe change to come from McDonald's since 2018, when the Chicago-based company announced it was switching from frozen beef to fresh beef for its Quarter Pounders. In 2021, McDonald's launched its Crispy Chicken Sandwich – along with a Spicy Chicken Sandwich option and a Deluxe Chicken Sandwich – amidst a fierce chicken sandwich war waged between Popeyes and Chick-fil-A. Earlier this year, McDonald's rebranded the chicken sandwich by giving it a new name, the McCrispy, and launched three additional chicken sandwich items in commemoration: the Bacon Ranch McCrispy and the Bacon Ranch Deluxe McCrispy.
McDonald's last reported strong earnings in late January, with more than 10 per cent same-store sales growth due to increased menu prices. In the United Kingdom, the chain recently raised the prices of five popular menu items: the Mayo Chicken, the Bacon Mayo Chicken, the bacon double cheeseburger, the triple cheeseburger, and the medium carbonated drink.
Outside of its fast food restaurants, McDonald's recently laid off hundreds of corporate employees and closed almost a dozen field offices in the US. According to the Wall Street Journal, some long-time and recent hires were given the option to stay on with lower compensation. Prior to the layoffs, McDonald's had about 150,000 employees across both corporate and company-owned restaurants.