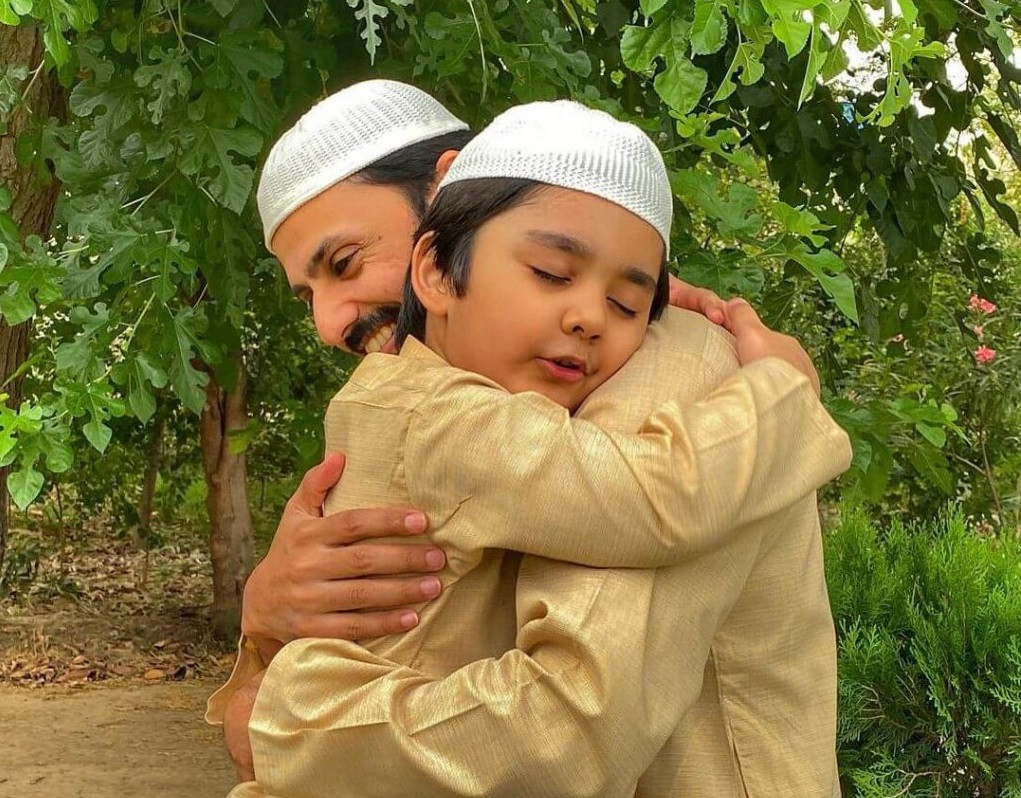 Let's take a look at the benefits of hugging | The Express Tribune
Read Time:
2 Minute, 29 Second
Sometimes all you need after a tough day is a warm hug from someone you love. A hug can make you feel more connected to someone you care about, whether it's a spouse, a friend, or a child. They can also boost emotions of satisfaction and fulfilment by emphasising the fact that others care about you.
This is because touch is a basic need, which is completely natural. Going on without it, especially for an extended length of time, can have a significant influence on your emotional health. Complied by Healthline, here's a few reasons why you should often hug others!
One should always give a hug to a friend or family member who is going through a difficult time in their lives. According to scientists, providing support to another person through touch can lower their stress levels. It is  also said to alleviate stress of the one providing the comfort.
The stress-relieving benefits of hugs may also help you stay healthy. In a survey involving nearly 400 individuals, researchers discovered that hugging may lessen the likelihood of being unwell. Participants with a stronger support system were less likely to become ill. Those with a larger support system who became ill had less severe symptoms than those with little or no help.
Oxytocin is a hormone found in human bodies that scientists refer to as the "cuddle hormone." This is because its levels grow when we hug, touch, or sit near another person. Oxytocin is linked to happiness and reduced stress.
Scientists also discovered that this hormone has a powerful influence on women. Oxytocin reduces blood pressure and the stress hormone norepinephrine. According to one study, the favourable effects of oxytocin were highest in women who had better connections and hugged their love partner more frequently. Women had oxytocin benefits when they kept their newborns near them.
The sense of touch has shown to lessen anxiety in patients with poor self-esteem in many studies. When people are reminded of their mortality, a touch might help them from distancing themselves.  According to many researchers, certain types of contact can also be capable of alleviating pain. In one study, fibromyalgia patients received six therapeutic touch sessions. Each treatment required mild skin contact. Participants reported improved quality of life and showed less discomfort suggesting that hugs are important for releasing pain.
Hugging might also be beneficial to your heart health. Scientists divided a group of roughly 200 people into two groups in one study. One group had amorous lovers hold hands for 10 minutes before sharing a 20-second embrace. The other group consisted of couples who sat in quiet for 10 minutes and 20 seconds. People in the first group had lower blood pressure and heart rates than those in the second group. These findings suggest that a loving relationship may be beneficial to your heart health.
Have something to add to the story? Share it in the comments below.