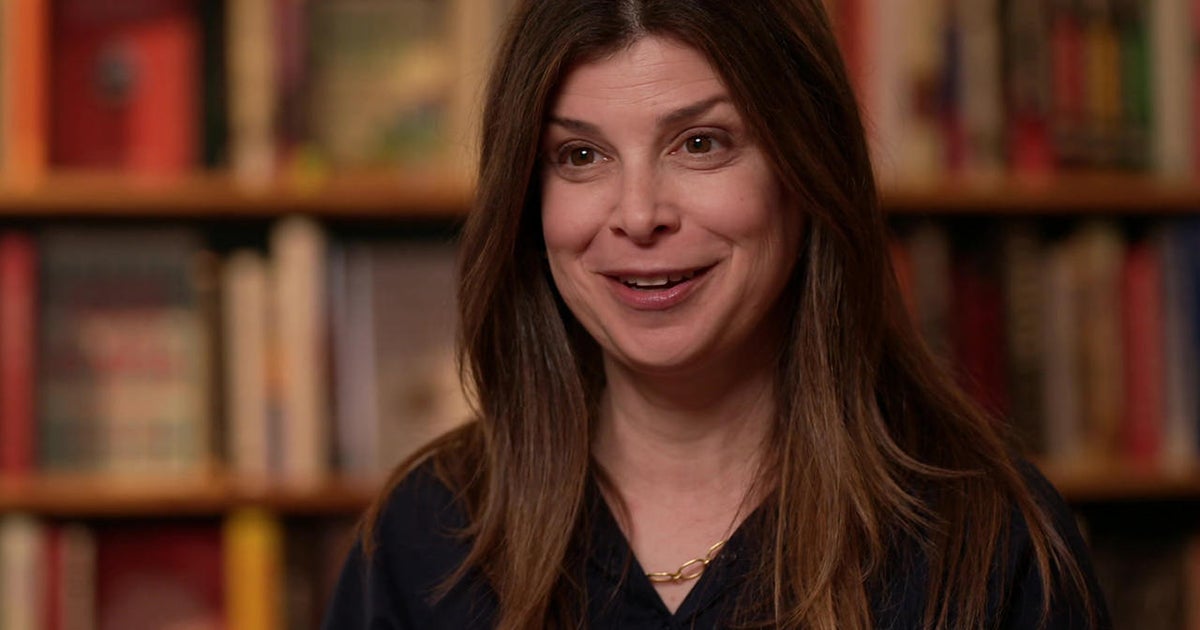 Read Time:
6 Minute, 0 Second
Sausalito, California, is a Bay Area bohemia best known for its views of San Francisco and maze of floating homes. "There are about 400 floating homes here and in Marin County," said author Laura Dave. "They are both incredibly private, and yet, you have this wonderful community of people."
For Dave, it was also the perfect setting for a mystery. "That dichotomy was something I really wanted to be the backdrop to someone who is both searching for community, and also someone who needs to hide," she said.
These docks serve as the opening location for her bestselling novel, "The Last Thing He Told Me," published in 2021 by Simon & Schuster (a part of CBS' parent company, Paramount Global). It's also now an Apple TV+ series starring Jennifer Garner that began streaming Friday. 
The thriller follows Garner's character, Hannah, after her husband (played by Nikolaj Coster-Waldau) vanishes, leaving her and her stepdaughter to piece together the mystery themselves – all while wondering how well they actually know the man they love.
That million-dollar idea first came to Laura Dave 20 years ago, following the 2001 collapse of Enron. "I saw [CEO] Kenneth Lay's wife give an interview, in which she said, 'My husband's done nothing wrong,'" said Dave. "And I was fascinated by the idea of a woman who found herself in the situation where the world was telling her her husband was someone, and she believed him to be someone else."
It would be another decade before Dave spun that idea into publishing gold. But patience and perseverance seem to have always been her virtues, ever since she began working on her very first novel in her 20s: "I was in a coffee shop working on finishing my novel, and I spilled water on my computer, and I lost the entire thing. And I remember distinctly lying on the floor of my childhood bedroom and my father saying, 'Well, what are you going to do now?' And I said, 'Well, I'm going to start again.' That's the moment I became, to myself, convinced that I was going to write, and was going to spend my life writing one way or another, because no other option felt possible."
The finished product, "London Is the Best City in America," became a New York Times bestseller, launching her career. Dave has published five books since. Her latest, "The Last Thing He Told Me," is her most-read yet, catching the attention of Reese Witherspoon's Hello Sunshine media company, along with A-listers like Jennifer Garner, who even wrote a letter to producers asking to play the title role.
Garner said that in her letter she wrote, "I haven't done this, [yet] I haven't felt so drawn to a role, that I needed to let you know why you need to cast me and why I'm right for this job!"
"The power of a letter!" said Vigliotti.
"A few letters!" Garner laughed.
Garner said she fell in love with the role while reading the book to her children (whom she co-parents with her ex-husband, actor and filmmaker Ben Affleck). "We just devoured it, there's no other way to say it," she said. "Bedtime went out the window. We stayed up so late every night. Sometimes it was me saying, 'I'm so sorry, we have to keep going. It's a cliffhanger, I have to see what happens. I'm sorry, I know you have school tomorrow. You're going to be tired…'"
That kind of review is music to Dave's ear. In fact, she says music, specifically the song "If I Should Fall Behind" by Bruce Springsteen, plays a very real role in her writing. She told Vigliotti she listened to the song at least 13,000 times. "One of the best compliments I get is when readers reach out and say, 'I couldn't put this down.'  And I think listening to the same song, for me I think, puts a rhythm to the writing. It helps me move it in a certain way, move the book in a certain way, so that there's almost a musical undertone."
A musical undertone that, she said, sets the tempo for her exploration of the book's central theme: "I always start with a question, and for this novel, the question was, can you know the people you love the most? And what does it mean to love the people you love the most? So, what I have learned is, it's a constant knowing, it's a constant movement into knowing. And one of the gifts you can give people over a lifetime, the people you love, is to know and re-know them as they change and evolve."
Vigliotti asked, "Why was it important for you to send that message through your writing?"
"Let me say first, that I think it is possible to know the people that we love if we accept that the details about them might change," said Dave. "You can sort of know someone on a soul level, and when you're lucky enough to know someone on a soul level, that can be everything."
Vigliotti turned to Garner: "Can we ever know the people we love most? What's your takeaway?"
"I think, um, yes and no!" she laughed. "We may not know the details that we think we know. But yes, we can know the kernel of who they are. My parents, I think about them, they're pretty close. But 58 years, that would start to get there, yes. My parents might know everything. But, um, I don't know, can you know everything about the person you love? Gosh. It's a yes-and-no, isn't it?"
With that original question from "The Last Thing He Told Me" still lingering, Laura Dave is already working on a sequel.  And though she has said she did not picture the character of Hannah when she started writing, she says there is no doubt whom she has in mind for that next chapter.
To which Garner exclaimed, "Thank goodness! I could not be more grateful. I mean, this goes both ways. This is a meeting of the minds that doesn't end here."
To watch a trailer for "The Last Thing He Told Me" click on the video player below:
     
For more info:

     
Story produced by Sara Kugel. Editor: Mike Levine.