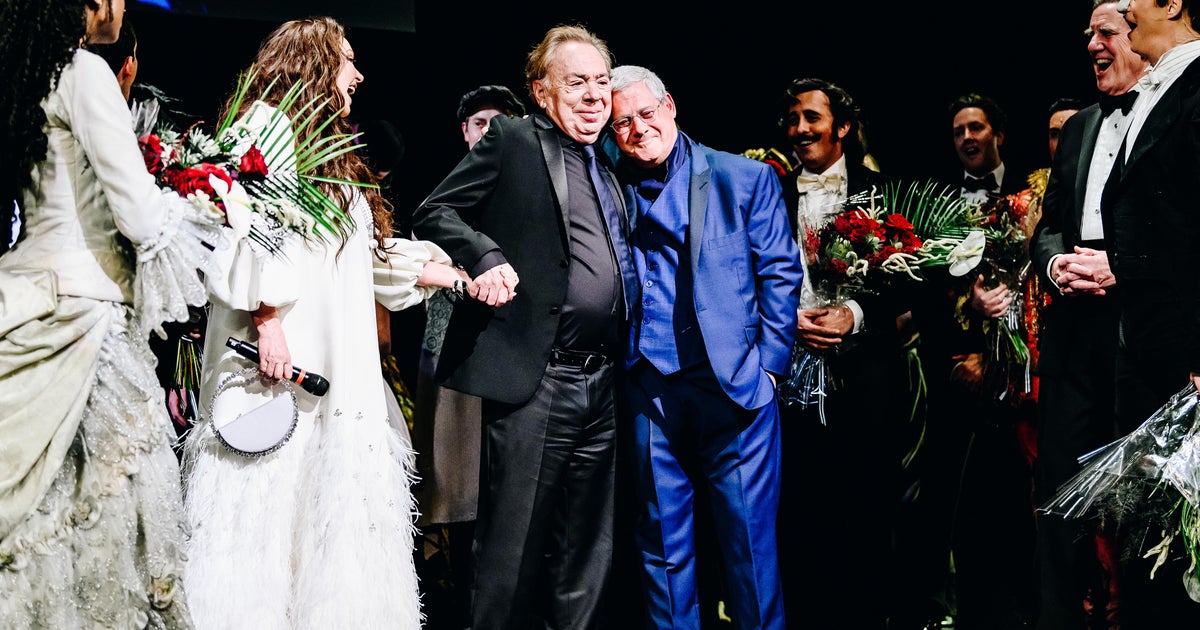 Andrew Lloyd Webber reflects on
Read Time:
3 Minute, 1 Second
On Sunday, famed composer Andrew Lloyd Webber dedicated the final Broadway show of "Phantom of the Opera" to his late son, Nicholas. "Phantom," which was the longest-running show on Broadway, ended less than a month after Nick died. It was a "season of goodbyes, personal and public," Lloyd Webber wrote in a new essay for New York Times.
Lloyd Webber begins the essay by reflecting on his last visit with his son while Nick was in hospice. "The next day, my son died," he writes. 
Nick Webber, who was a Grammy-nominated composer and record producer, died in March from gastric cancer and pneumonia. The son of Lloyd Webber and his first wife, Sarah Hugill, he was 43. 
"Nothing's worse for a parent than the death of a child. In my bones I feel it wrong to write about the closing of 'Phantom' or where Broadway's going right now," Lloyd Webber writes. "But I'll try."
Lloyd Webber is behind 13 Broadway musicals, including "Cats," "Evita" and current Broadway production "Bad Cinderella." He shared that in 1985, he was inspired to write a musical based on the book "The Phantom of the Opera" and together with his late friend and collaborator, Hal Prince, he made it happen. 
The show ran for a record 35 years. "It's a personal loss to see the close of this wonderful creation, the last Hal Prince production on Broadway, with its almost 30-piece orchestra and one of the grandest designs that have ever been seen in the theater. The irony is that this past season was its best ever. Perhaps it will rise again," he writes. 
Lloyd Webber said that it is not the end of Broadway – but Broadway must improve. He said ticket costs are too expensive and theater conditions must improve, including wait times for restrooms during intermission, and said theater unions must help in the effort. "It's hugely in their members' interests to ensure a healthy, vibrant Broadway. The way multiple union contracts drive up the costs of Broadway shows is unsustainable," he writes.
Broadway theaters took a major hit in March 2020 after the COVID-19 pandemic shuttered their doors for months. Last year, many shows were still seeing a decrease in ticket sales and empty seats, according to CBS New York, but Broadway League President Charlotte St. Martin said at the time "the rumors of our death are wildly exaggerated." 
Still, many shows have struggled to survive. 
"With the curtain now fallen in New York on the musical that has been the biggest of my career, I passionately pray that Broadway rediscovers the appetite for new scores and original work that made me so excited when I was, as Hal always called me, a kid," he writes.
During the final performance of "Phantom," Lloyd Webber joined the curtain call, according to CBS New York. "I hope you won't mind if I dedicate this performance to my son," he said. 
"Nick, we love you very much," said Sarah Brightman, who originated the lead role Christine in 1986 and was married to Lloyd Webber from 1984-1990.