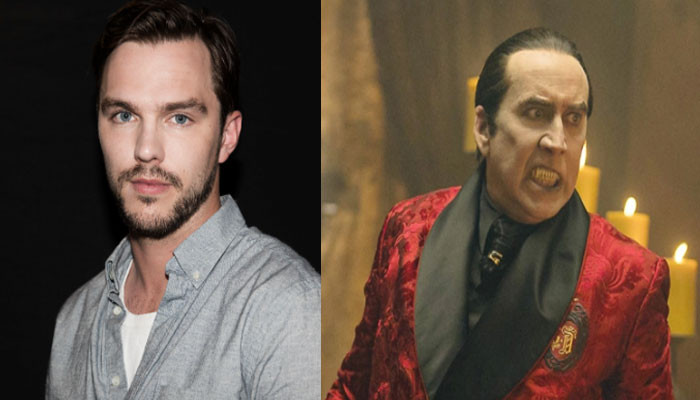 Nicholas Hoult details 'Renfield's transformation into 'conflicted character'
Read Time:
1 Minute, 41 Second
Renfield star Nicholas Hoult detailed how his character has come a long way from Dracula's shadow. 
R.M. Renfield, who first appeared in Bram Stoker's Dracula, has made a fresh come back with a movie of his own. 
The recently released film Renfield, follows the long-time abused servant of Dracula played by Hault, finally makes an attempt to escape his master's captivity. 
Although Renfield originally died in 1931's Dracula, but the new film portrays the character as having survived until today.
Hoult, who is playing the title servant to Renfield's new Dracula told Total Film how the character has changed significantly over the years. 
"Obviously, with Dracula, people then have such an idea of who he is on screen and their interpretation of their favorites. Whereas with Renfield, he hasn't appeared in every Dracula movie, and he was more of a secondary character when he has, so I probably did feel a sense of freedom through that" the actor explained.
"But there was also this really nice rooting in the novel and being able to go back and read that and learn about that Renfield, but then go through and watch Dwight Frye and Tom Waits and Peter MacNicol and go, 'Okay, what do I like about their performances? What can I steal?'" he added.
The Warm Bodies actor went on explaining, "for instance, Dwight Frye's laugh, I was like, 'Oh, this is such an iconic, brilliant laugh. I feel like that would be great to kind of pepper in or have a little taste of occasionally.'" 
He continued, "but this story is taking place 100 years later, and the crazed fervor of Renfield working for Dracula in those movies and what he is there has waned a lot and it's settled into this morally ambiguous, conflicted character, who is doing his best but just doesn't believe in himself or where he's ended up, and lives with a lot of regret."