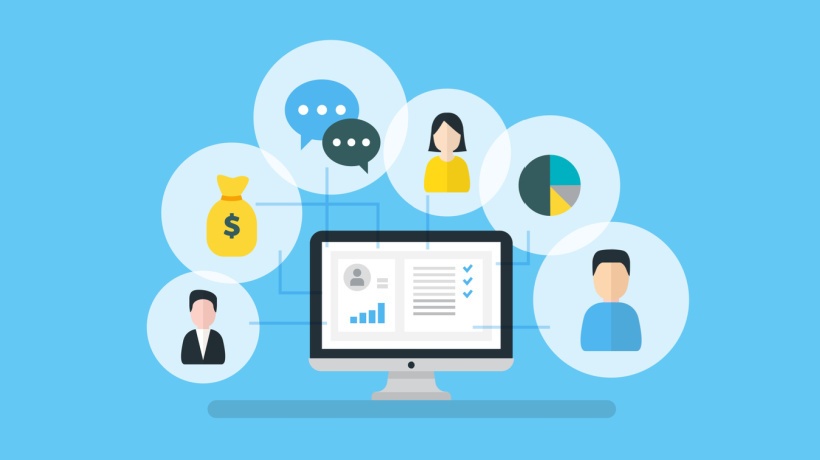 Why Should You Use Higher Education CRM Software In 2023?
Read Time:
5 Minute, 21 Second
Reasons To Use CRM For Educational Institutions
Today, most higher education institutions leverage customer relationship management (CRM) solutions as it serves different purposes. For example, it unifies and handles information on students, donors, teachers, staff members, etc. Fully-functional customer relationship management tools help organizations in different ways. For instance, centralizing data, engaging students, and making decisions based on acquired information. One can witness superb results by utilizing a CRM for higher education, including more profits, productivity, and other lucrative benefits. This article covers the top reasons to use CRM software in 2023. Let's begin with the basics.
Why Is There A Need For CRM In Higher Education?
This technology enables users to communicate with students throughout the student lifecycle. It starts from the application process and continues to the point of becoming an alumnus. CRM systems for higher education help users streamline admissions and conduct marketing campaigns. They can also analyze results.
There is a misconception that CRM and higher education don't go hand in hand. But the truth is different. The rising number of students have made things difficult for educational institutions. It is now essential for them to present prompt and exceptional services. Today, students want to know how authorities will address their concerns after enrollment. It induces the concerned authorities to leverage CRM tools and provide efficient services.
A higher education CRM allows for better team collaboration additionally. It leads to more student applications, better engagement, improved retention, and a higher ROI.
7 Features Of CRMs For Colleges And Universities
1. Better Management Of New Recruits
Using these features, you can handle the admission of new applicants and recruits. A robust CRM for higher education presents other benefits. For instance, it lets you automate several steps involved in such extensive processes.
2. Data Integration Tools
They help merge data from school management, student information, and other systems. These enhance the CRM and vice versa.
3. Contact Information Management
This is a primary feature in every CRM platform for higher education. It allows educational institutions to use the correct details. It can be useful when contacting students, applicants, and other interested people.
4. Email Marketing
This is an essential aspect. It allows users to automate email campaigns, and assess and improve their performances. Users can do this by analyzing the data collected before.
5. Social Media Apps
It lets college and university administrators check relevant discussions on social media platforms. They can also coordinate their responses.
6. Personalized Communications
This feature empowers organizations to customize communications. They can base these on earlier successes, or on a recipient's present status. It also helps them automate the activities mentioned above.
7. Reporting
CRM software can generate reports related to a lot of aspects, including admission results, enrollment, fundraising, and alumni engagement. This is one of the best things about customer relationship management systems. Report generation can enable the management and administration to make informed decisions.
By now, you have understood the significance of CRM in the higher education industry. Let's check out some important benefits.
Top 10 Benefits Of Using CRM For Higher Education
1. Reduction In Expenses
This is one of the main benefits of using CRM in the education industry. Automation and standardized online processes help reduce costs. This is possible by removing several manual and routine steps. You can revise the plan if you do not see a reduction in regular operations.
2. Improvement In The Organization Management Process
Automation tools help you control and manage employees. You can use CRM for educational sectors. It will help get data on the effectiveness of your students and teachers. You can make the necessary improvements and offer better User Experiences.
3. Improvement In The Product/Service Quality
High-quality CRM software for higher education can help ensure better relationships with staff members and students. It enables you to gather more productive feedback from them. Using this input, you can improve the quality of your services. It will then ensure better student lifecycle management.
4. Increased Loyalty
You can collect and store important information relating to students in a database. It will be available to all the members of the administration. You can use it to meet students' expectations. It will ensure a fabulous User Experience.
5. Increase In The Number Of Prospective Students
Your services should please students and their parents. They will then recommend your education center to their friends and acquaintances. It increases the chances of more new students joining your institution. This is an excellent way to use CRM and attract potential customers.
6. A Glimpse Of The History Of Work With Students
There is another significant benefit of using CRM for educational institutions. The system has separate sections containing extensive information about each student. You can use this to see the history of work with students. It lets you deal with them better and offer a more incredible experience. They will then enjoy their time at your institution.
7. Better Planning
With CRM software, you will not miss important events. For example, congratulating successful graduates. A sound customer relationship management system automates most regular processes. It helps save time which can improve teachers' productivity.
8. Elimination Of Errors
By automating employee activities, you can help reduce process mistakes. This includes students' admission errors which can harm your reputation. Another example is mistakes in salary payments. A fine CRM system can help remove these errors. You can then provide improved services and attract more potential students.
9. Seamless Integration With Third-Party Services
One can integrate CRM software with third-party services, including social networks, email services, SMS systems, and payment technologies. It is beneficial for educational institutions. They can then work better with students and teachers.
10. Easy Implementation
You no longer need to wait and rely on specialists to install a CRM system. Today, you can download it from the company's website, install it on your machine, and get going. CRM is easy to use, so you will not have to spend much time learning. These software have intuitive interfaces that make things easier for users.
Conclusion
CRMs for high schools, colleges, and universities can be useful. They can streamline the admission processes and help ensure better student experiences. You can contact a reputed custom software development company. It will let you get a top-notch CRM system for your institution.