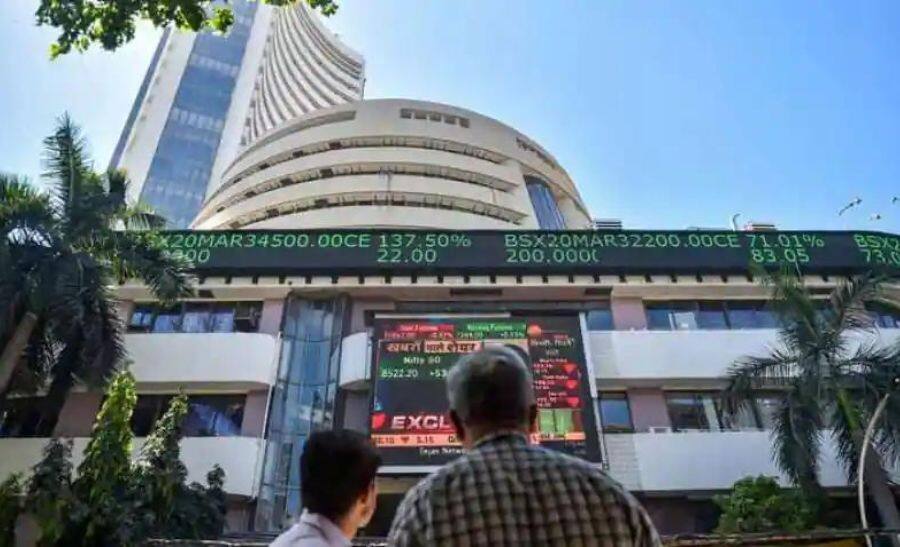 Seven Of Top-10 Most Valued Firms Climb Rs 67 cr; ICICI Bank, HDFC Bank Shine
Read Time:
2 Minute, 2 Second
New Delhi: Seven of the top-10 most valued firms together added Rs 67,859.77 crore in market valuation in a holiday-shortened last week, with ICICI Bank and HDFC Bank emerging as the biggest gainers. Last week, the 30-share BSE Sensex climbed 598.03 points or 0.99 per cent. Equity markets were closed on Friday (April 14) on account of Ambedkar Jayanti. From the top-10 pack, Reliance Industries, HDFC Bank, ICICI Bank, HDFC, ITC, State Bank of India and
Bharti Airtel were the winners, while Tata Consultancy Services (TCS), Hindustan Unilever and Infosys were the laggards. The market valuation of ICICI Bank jumped Rs 17,188.25 crore to Rs 6,27,940.23 crore.

HDFC Bank's valuation rallied Rs 15,065.31 crore to Rs 9,44,817.85 crore. The market valuation of HDFC climbed Rs 10,557.84 crore to Rs 5,11,436.51 crore and that of ITC zoomed Rs 10,190.97 crore to Rs 4,91,465.96 crore.
Reliance Industries market capitalisation (mcap) surged Rs 9,911.59 crore to Rs 15,93,736.01 crore. The mcap of State Bank of India climbed Rs 4,640.8 crore to Rs 4,75,815.69 crore and that of Bharti Airtel went up by Rs 305.01 crore to Rs 4,27,416.08 crore. However, the valuation of Infosys tumbled Rs 13,897.67 crore to Rs 5,76,069.05 crore.

The mcap of TCS plunged Rs 11,654.08 crore to Rs 11,67,182.50 crore and that of Hindustan Unilever tanked Rs 6,954.79 crore to Rs 5,95,386.43 crore. The country's largest IT services exporter TCS on Wednesday reported a 14.8 per cent increase in March quarter net profit at Rs 11,392 crore but flagged worries from its key market of North America.

Infosys Ltd on Thursday reported lower-than-expected growth in the fourth quarter net profit and gave a weak 4-7 per cent revenue growth guidance for FY24 amid the tightening of IT budgets by clients following turmoil in the US banking sector. In the ranking of top-10 firms, Reliance Industries retained the title of the most valued company, followed by TCS, HDFC Bank, ICICI Bank, Hindustan Unilever, Infosys, HDFC, ITC, State Bank of India and Bharti Airtel.