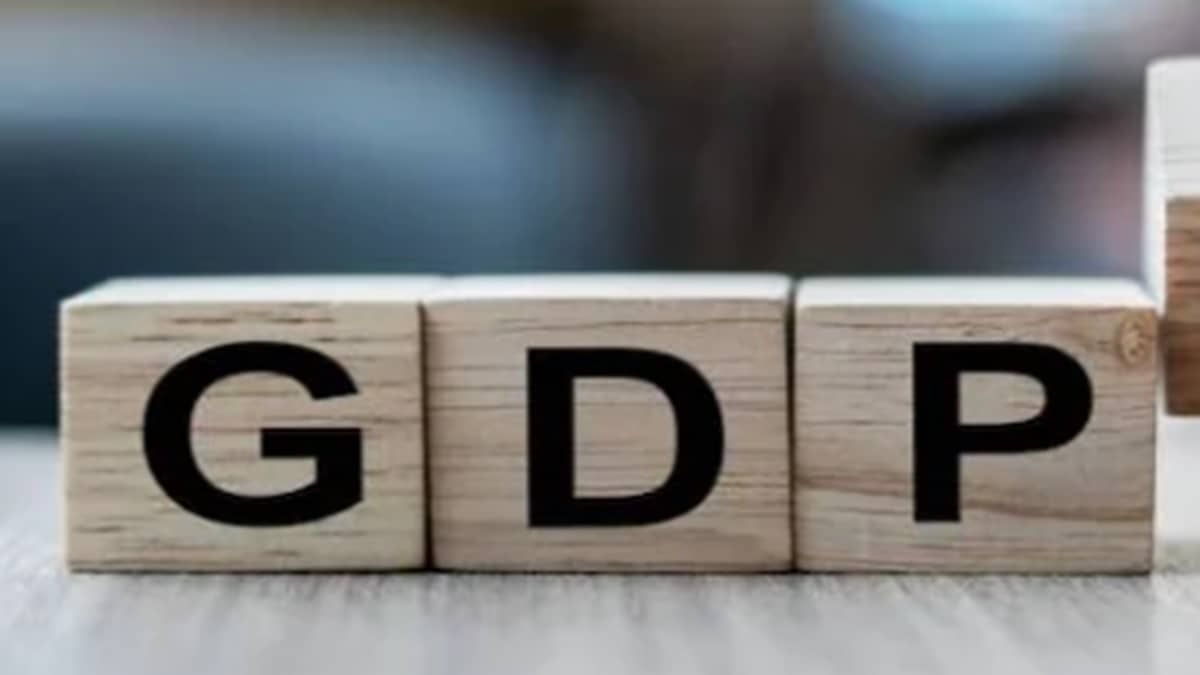 Indian Economy Likely To Grow At 6.55% In FY24; Not Falling Behind: Sanjeev Sanyal
Read Time:
3 Minute, 37 Second
Indian economy will grow at around 6.5 per cent in the current fiscal and will continue to be the fastest-growing major economy in the world, notwithstanding a modest cut in growth projections by multilateral lending agencies, Economic Advisory Council to the Prime Minister (EAC-PM) member Sanjeev Sanyal has said.
Sanyal further said that given the uncertainties in the global economy, India's performance is clearly far ahead of any other comparable economy.
"ADB (Asian Development Bank) and World Bank have only modestly reduced the (growth) forecast for this year. Even after this reduction, India will still be the fastest-growing major economy in the world," he told PTI.
Recently, the World Bank and the Asian Development Bank projected moderation in Indian economic growth between 6.3 per cent and 6.4 per cent due to a slowdown in consumption and challenging external conditions.
The International Monetary Fund (IMF) also lowered India's economic growth projection for the current fiscal to 5.9 per cent from 6.1 per cent earlier. Yet India will continue to be the fastest-growing economy in the world.
Also Read: Foreign Trade Policy 2023: Experts Bullish On Exports From These Sectors
"It is not correct to say that we are falling behind, my own assessment is in line with what the Economic Survey published earlier this year that (India's economic) growth will be somewhere around six and a half per cent range, which is a good performance under the current circumstances," Sanyal said.
Asked what it will take for India to grow at 8-9 per cent per annum, he said that due to the large number of reform measures taken by the Modi government, India's supply side is now capable of driving growth over 8 per cent.
"However, at a time when the rest of the world economy is rapidly slowing down, we will not be able to push growth too hard past the current level of six-and-a-half per cent because growth of 8 per cent type level would mean that our imports will dramatically go up at a time when our ability to push exports would be constrained by global demand," he noted.
Therefore, Sanyal argued that from a macroeconomic stability perspective, India will have to be restrained in its expectations of what the country can do at this point of time.
"However, should the world find itself in a more conducive environment which will happen eventually, then India will be easily able to accelerate its growth performance," he said.
Replying to a question on the impact of the US and European banking crisis on India's financial sector, Sanyal said India's financial sector will not see any direct impact as the country has put in a lot of effort to clean up its banks and remove the non-performing assets (NPA's) using both capitalisation and the insolvency and bankruptcy process.
While noting that Indian banks are well capitalised and have plenty of buffers, he said, "Nonetheless, the fact is that we live in an interconnected world and therefore, economic shocks including financial shocks do have second-order impacts." According to Sanyal, therefore, India needs to continue to be very vigilant.
Last month, finance minister Nirmala Sitharaman reviewed the performance of public sector banks (PSBs) on various financial health parameters and their resilience in the wake of the current global financial scenario emanating from the failure of some international banks in the US and Europe.
Asked whether the Adani crisis will complicate India's infrastructure ambitions, Sanyal said that he does not think any particular entity can explain the wide range of infrastructure that is being built.
"Of course, private spending (in infrastructure) was also welcomed in certain areas such as telecommunications. And even then, there doesn't seem to be any major paucity of interest," he pointed out.
Adani group has been under severe pressure since the US short-seller Hindenburg Research on January 24 accused it of accounting fraud and stock manipulation, allegations that the conglomerate has denied as "malicious", "baseless" and a "calculated attack on India".
Read all the Latest Business News, Tax News and Stock Market Updates here
(This story has not been edited by News18 staff and is published from a syndicated news agency feed)